Bedtime Bears
a free illustrated audiobook for kids
When you can't sleep, call the Bedtime Bears! Featuring a wonderful performance by the amazing voice actor and guitarist Dave Waterman, with lovely illustrations from his ongoing photography series focused in his beautiful backyard and on the grounds of USF's Contemporary Art Museum.
Spanish version in the works, thanks to a St Pete Arts Alliance grant!
Rampant!
July 30, 2023
A Benefit for The Studio@620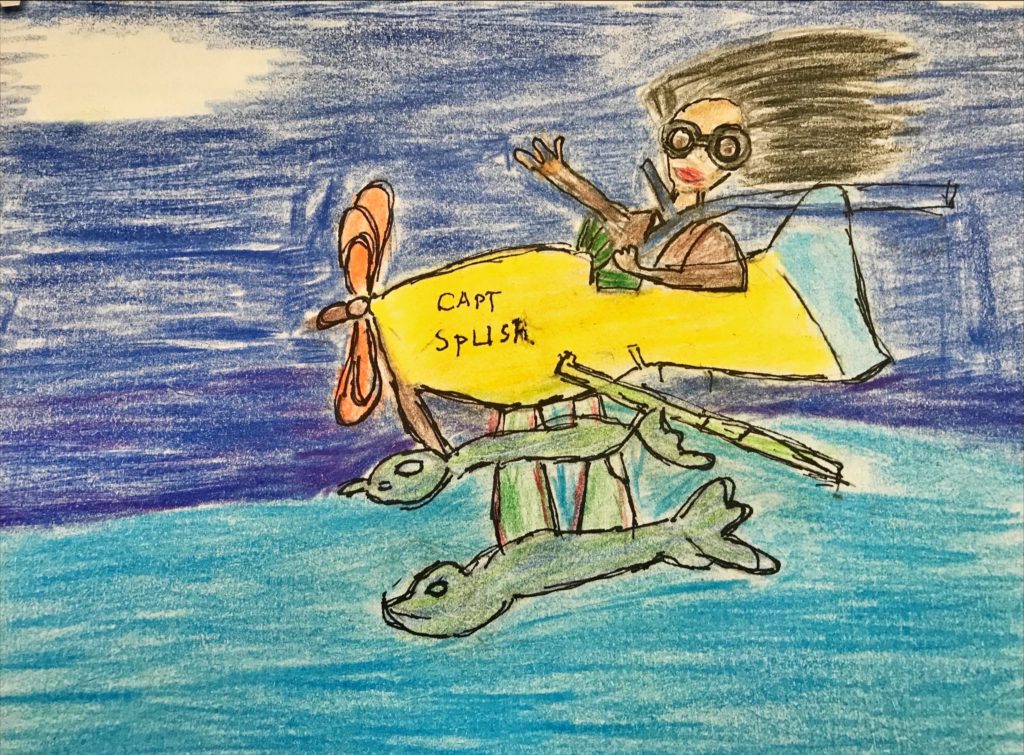 A Rollicking, Gender-Bending Radio-Theatre-Telenovela Adventure in Four Cliffhanger Episodes, illustrated by Creative Clay to benefit The Studio@620. Written through the long pandemic with James Rayfield and Tom Sivak and performed by the amazing Vickie Daignault, Robin O'Dell, Stephanie Roberts and David Warner.
More here.
Walter Barks at Buses
A free illustrated audiobook for kids – about a small dog who barks at buses, until he gets to ride one. Performed by David Warner and Kate Young, illustrated by Catherine Woods and directed by Jim Rayfield.
The Rainbow Book
A free illustrated audiobook for kids – with visual, literary and performing artists creating work inspired by rainbows, and the word "rainbow" in many voices.
Find the many lovely artists involved here.
Timing
April 30, 2023
Back Porch Theater
A beautiful premiere thanks to the amazing Back Porch Theater and the terrific cast of Miranda Jonte and Neil McGarry.
You can watch this beautiful performance here.
When the Tuba Shows Up,
It's Creative Clay's Big Fundraiser
April 21, 2023 at 6:45 pm
Nova535, St. Petersburg
A spectacular live performance developed with the Member Artists and Transition Students of Creative Clay, choreographer Paula Kramer, dancer Helen Hansen French, actor Stephanie Roberts and Tuba player Kendrick Wilson.
Rights of Springtime
March 11, 2023 at 6:30 pm
Morean Arts Center, St. Petersburg
Written for Paula Kramer and Mimi Rice, a short work of dance and theatre set in Tom Kramer's gorgeous photography exhibition – about rewriting the stories you tell about your life, to eliminate the laundry and the everyday, and celebrate the magic. Part of a beautiful performance honoring Tom Kramer's work and including dances choreographed by Andee Scott and Helen Hansen French.
Ybor Speaks
The City of Tampa's first public art audio installation, celebrating diversity and immigration throughout Ybor City's history. Research, scriptwriting and voice editing by me, sound design by Matt Cowley, commissioned in partnership with author Paul Wilborn – with the voices of so many wonderful actors, singers and residents of Tampa Bay, recorded during the pandemic.
tampa.gov/art-and-cultural-affairs/ybor-speaks