Timing
April 30, 2023
Back Porch Theater
A beautiful premiere thanks to the amazing Back Porch Theater and the terrific cast of Miranda Jonte and Neil McGarry.
You can watch this beautiful performance here.
When the Tuba Shows Up,
It's Creative Clay's Big Fundraiser
April 21, 2023 at 6:45 pm
Nova535, St. Petersburg
A spectacular live performance developed with the Member Artists and Transition Students of Creative Clay, choreographer Paula Kramer, dancer Helen Hansen French, actor Stephanie Roberts and Tuba player Kendrick Wilson.
Rights of Springtime
March 11, 2023 at 6:30 pm
Morean Arts Center, St. Petersburg
Written for Paula Kramer and Mimi Rice, a short work of dance and theatre set in Tom Kramer's gorgeous photography exhibition – about rewriting the stories you tell about your life, to eliminate the laundry and the everyday, and celebrate the magic. Part of a beautiful performance honoring Tom Kramer's work and including dances choreographed by Andee Scott and Helen Hansen French.
Ybor Speaks
The City of Tampa's first public art audio installation, celebrating diversity and immigration throughout Ybor City's history. Research, scriptwriting and voice editing by me, sound design by Matt Cowley, commissioned in partnership with author Paul Wilborn – with the voices of so many wonderful actors, singers and residents of Tampa Bay, recorded during the pandemic.
tampa.gov/art-and-cultural-affairs/ybor-speaks
Complete credits here
When the Tuba Shows Up,
It's a Party
November 4, 2022
at Creative Clay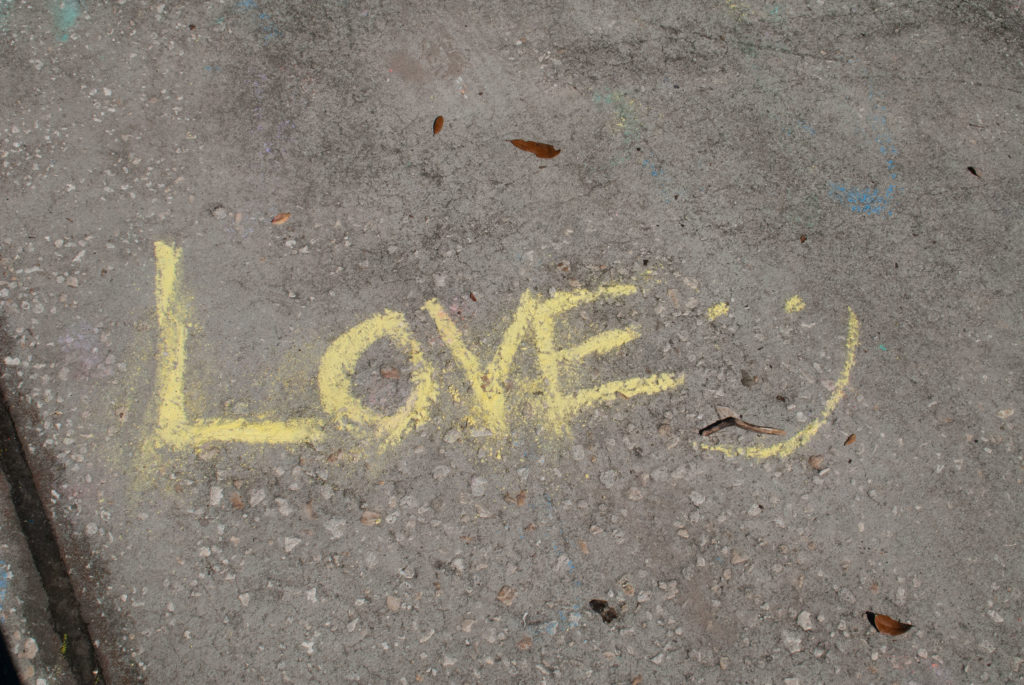 A joyous collaboration with choreographer Paula Kramer, actor Jan Neuberger, vocalist Stephanie Roberts and the amazing visual and performing artists of Creative Clay. A beautiful performance and a colorful kids book to come.
Tidal Pulls
October 26, 2022
Online with Back Porch Theater
The amazing Miranda Jonte shared a beautiful, joyful and funny performance of Tidal Pulls – the Water section from Air-Earth-Fire-Water. 
Cheers to her terrific Back Porch Theater series! She's doing wonderful work with a wide range of playwrights, a privilege to be included.
You can enjoy the video here.
Flicker
October 12, 2022
Online with Back Porch Theater
Another wonderful performance by Miranda Jonte and Back Porch Theater – Flicker, the Fire section from Air-Earth-Fire-Water – and in such a lovely nighttime setting!
You can enjoy the video here.
Bikini Atoll Bombshell
September 10, 2022
Online with Back Porch Theater
Cheers to Miranda Jonte and Back Porch Theater for a beautiful performance of Bikini Atoll Bombshell.
You can enjoy the video here.
Billow
May 20, 2022
Nova535, St Petersburg FL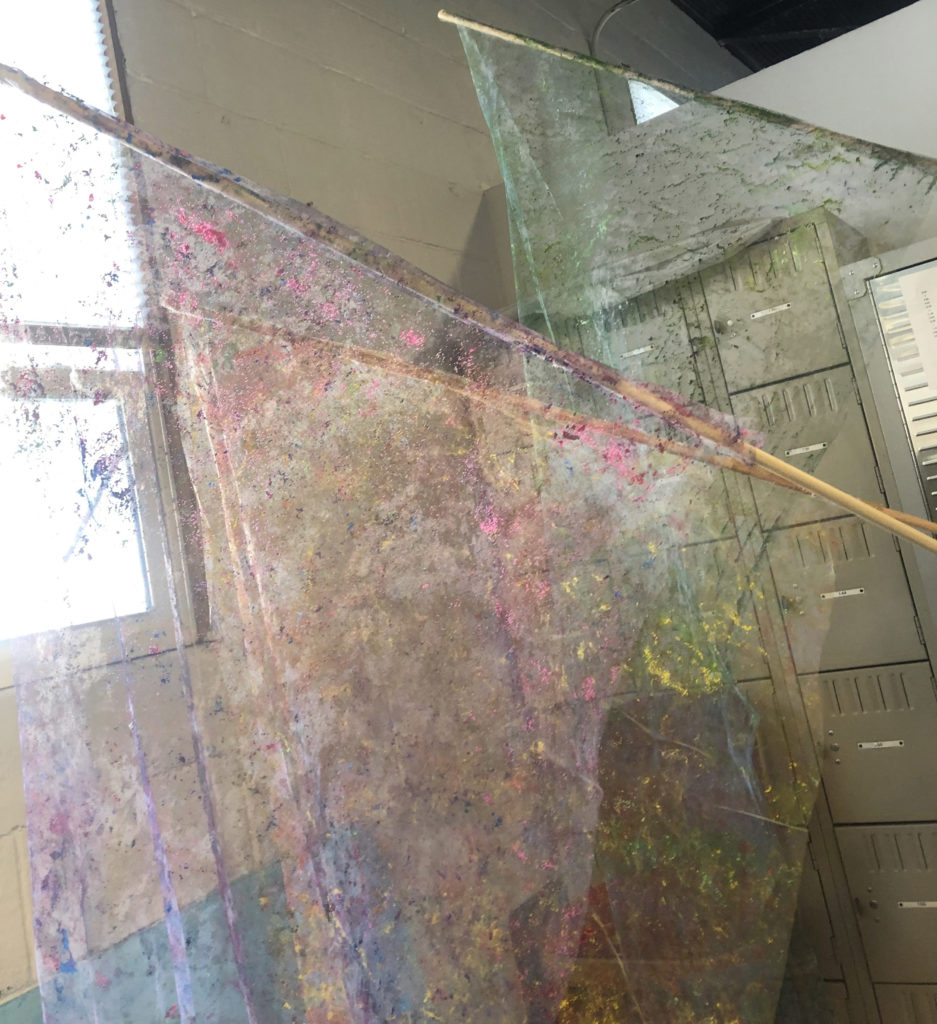 A celebration of being you, being spectacular and being seen – a Sparks Collaborative Ensemble project with visual art, voice and movement by Creative Clay – with nearly 20 Creative Clay member artists joining dancer Helen Hansen French, actor Jan Neuberger, choreographer Paula Kramer, with words by me. Part of Creative Clay's Spring for the Arts fundraiser.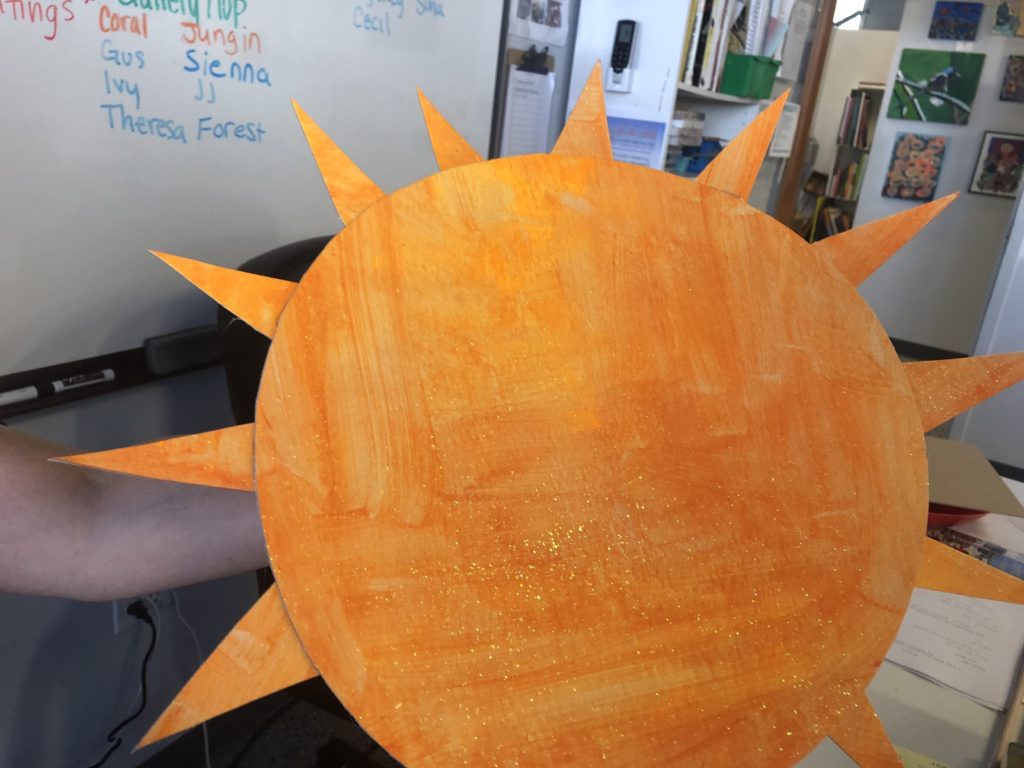 Starry Night
January 6, 2021
City Theatre, Miami
A thrill that Starry Night was featured in City Theatre's New Year New Shorts – both online and in-person at Books & Books Coral Gables. With Sandi Stock as Hardy and Therese Callison as Bell, directed by Margaret Ledford.
In Celebration
Throughout 2021
at Creative Clay
A Sparks Collaborative Ensemble project – creating movement, visual art, theatre, poetry and song inspired by words, with the terrific artists of Creative Clay and our wonderful team members actor Jan Neuberger, singer and actor Stephanie Roberts and poet Helen Pruitt Wallace.
An exhibition of the visual artwork from this project and special performances took place at Creative Clay to celebrate Paula Kramer's spectacular 85th birthday. This project was funded by a 2021 St. Pete Arts Alliance grant awarded to Paula Kramer.
Paula Kramer mentored visual artists Chris C. and Hanna V. as they created a dance inspired by my short play Tune for the Triangles, performed during rehearsals by Vickie Daignault.
A rousing rendition of Boing! was performed by Gina K., Lindsay J., Marquise R. and Jan Neuberger.
Stephanie Roberts created the celebratory crowd-pleasing song "Good Time" with suggestions by Mikey J. and Sarah D., and all three performed together – plus an encore with the audience all dancing. Marissa H. wrote the ekphrastic poem, "Dream Catcher" inspired by her painting of the same name, with mentorship from St. Pete Poet Laureate Helen Pruitt Wallace.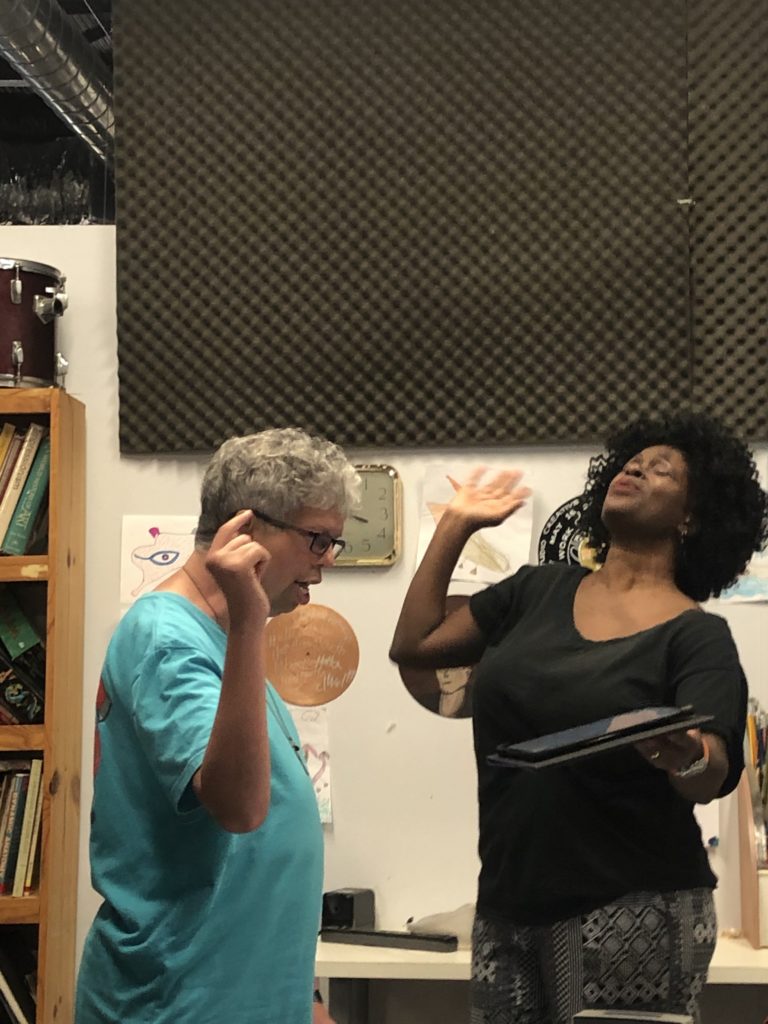 Sparks in the Rain
November 13, 2021 at 6:45 pm
Creative Pinellas Gallery Courtyard
A Sparks Collaborative Ensemble project – a colorful and humorous look at family, memory and Florida weather. Featuring dancers Helen Hansen French and Fernando Chonqui, actor K Chinthana Sotakoun, visual art by Creative Clay and ukulele player and visual artist Emily Stehle.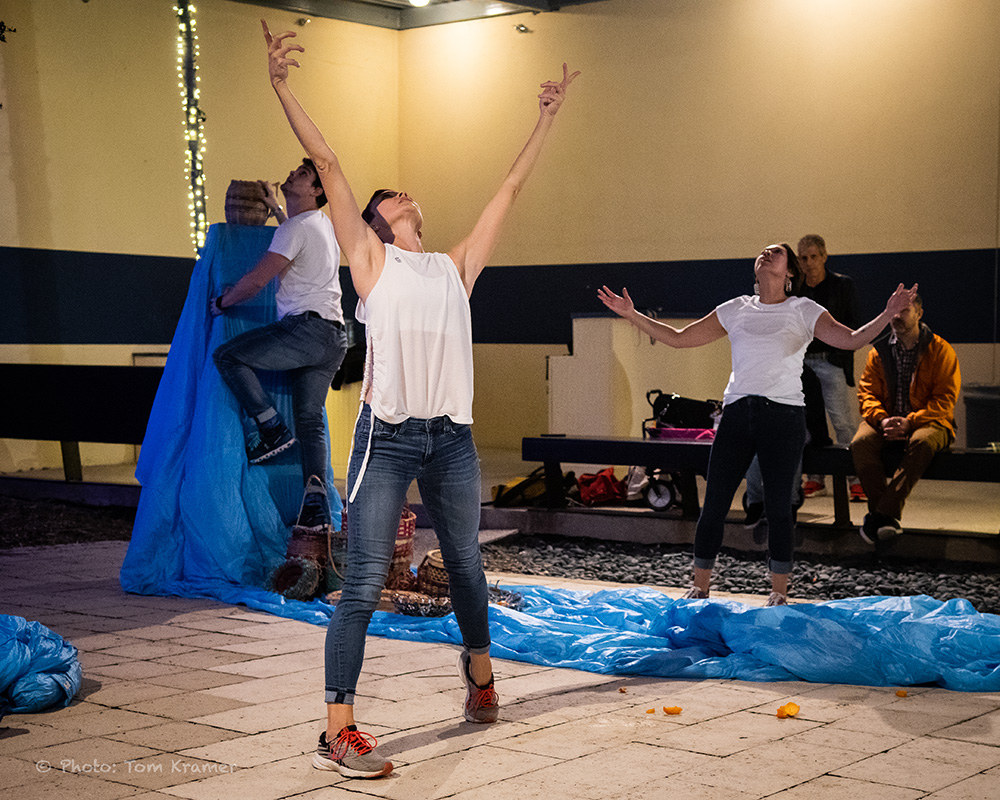 Part of the Creative Pinellas Arts Annual festival 2021. Creative Clay's visual art inspired by this script will be on display at the Creative Pinellas Gallery November 11 through December 19, 2021.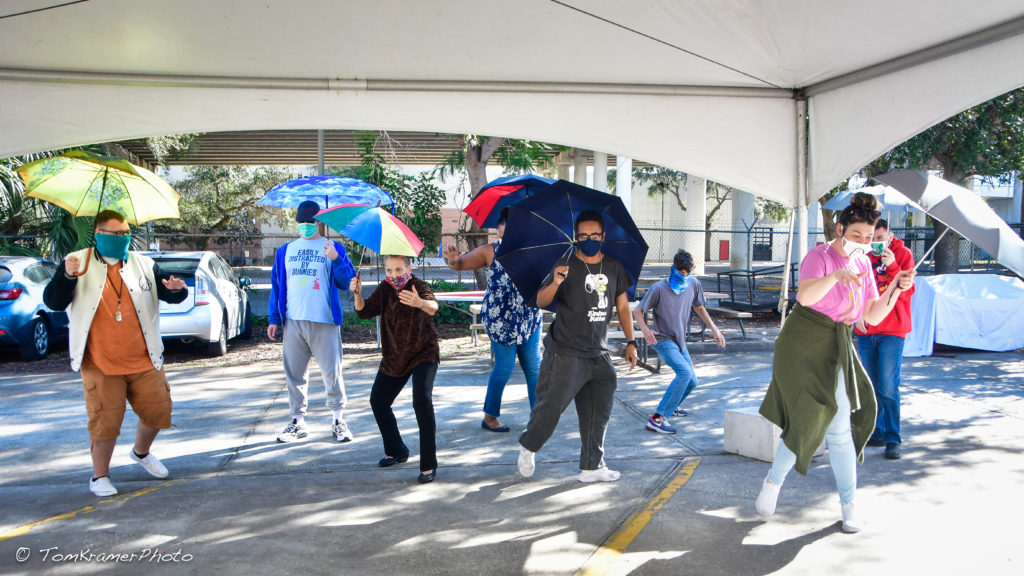 Flying
July 30-August 7, 2021
Moon Theatre Company
Historic Rialto Theatre, Loveland CO
Moon Theatre reprises Flying on the Rialto Theatre's gorgeous stage.
---