Flying
July 30-August 7, 2021
Moon Theatre Company
Historic Rialto Theatre, Loveland CO
Moon Theatre reprises Flying on the Rialto Theatre's gorgeous stage.
Tune for the Triangles
and Boing!
May 15, 2021
Roser Park, St. Petersburg
A joyous collaboration to celebrate the installation of new public artwork in lovely Roser Park – inspired by the bounce and rolling in Jeff Whipple's artwork.
Flying – An Immersive Performance in an Actual Airplane Hangar
April 30-May 15, 2021
Moon Theatre Company
Boulder Municipal Airport
An immersive in-person performance and 4-camera Zoom broadcast, live from an airplane hangar with one of the actual Super Jenny cropduster that's in the script.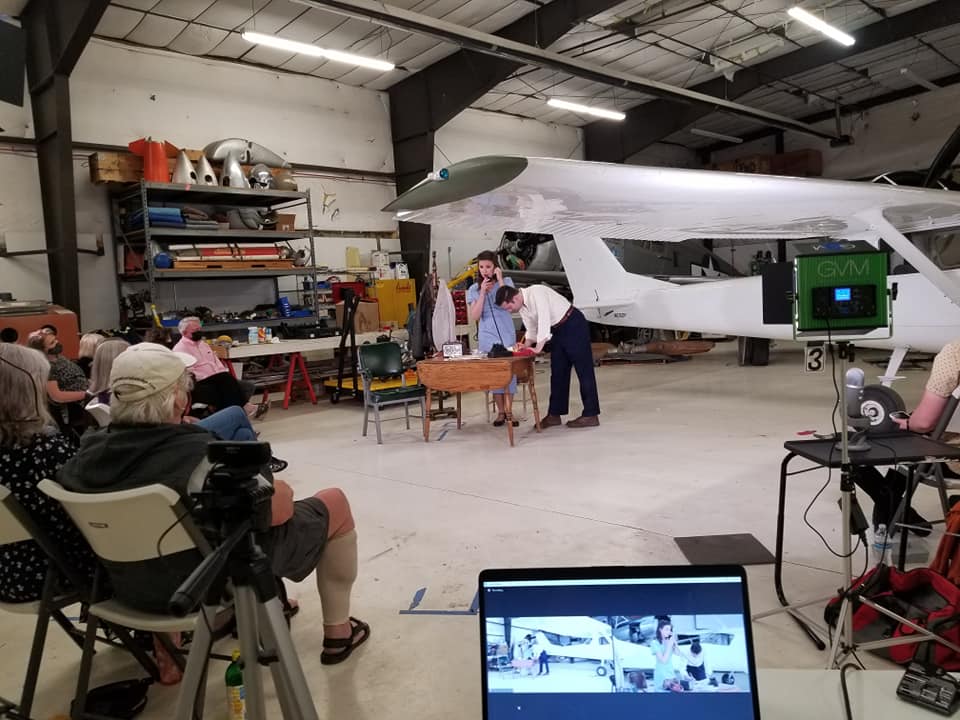 Happy New Year
May 2, 2021
Sunscreen Film Festival
sunscreenfilmfestival.com
January 14, 2021
Dunedin International Film Festival
dunedinfilmfestival.org
A short film on disconnection, re-connection – and finding new ways to connect.
A collaborative creation with choreographer Paula Kramer, director Jim Rayfield. . . dancers Helen Hansen French, Fernando Chonqui and Jessica Obiedzinski. . . visual artists Carrie Jadus, Tony Palms and Ana Maria Vasquez. . . filmmakers Eugenie Bondurant, Mary Rachel Quinn and Stefanie Davis. . . pianist-composer Tom Sivak. . . sound designer Matt Cowley and voice actors Bob Devin Jones and Sharon Scott.
This project is made possible thanks to a St. Pete Arts Alliance Individual Artist Grant and Paula Kramer's Creative Pinellas Professional Artist Grant.
Premiered as part of the Creative Pinellas Arts Annual in November 2020
Featured at The Studio@620 along with a display of visual artwork by Carrie Jadus, Tony Palms and Ana Maria Vasquez in December 2020.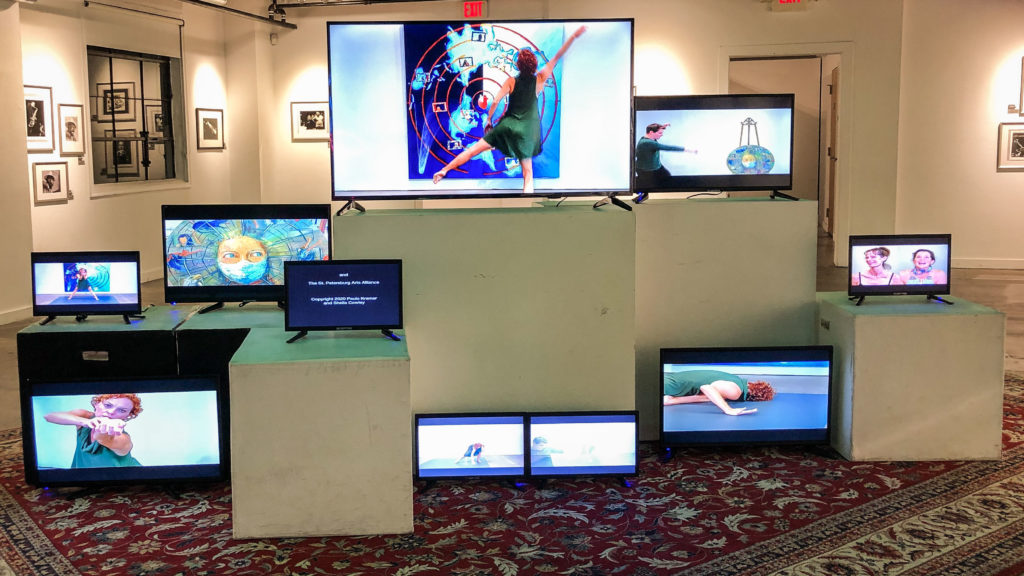 Flying
Sunday, August 16, 2020
Tampa Repertory Theatre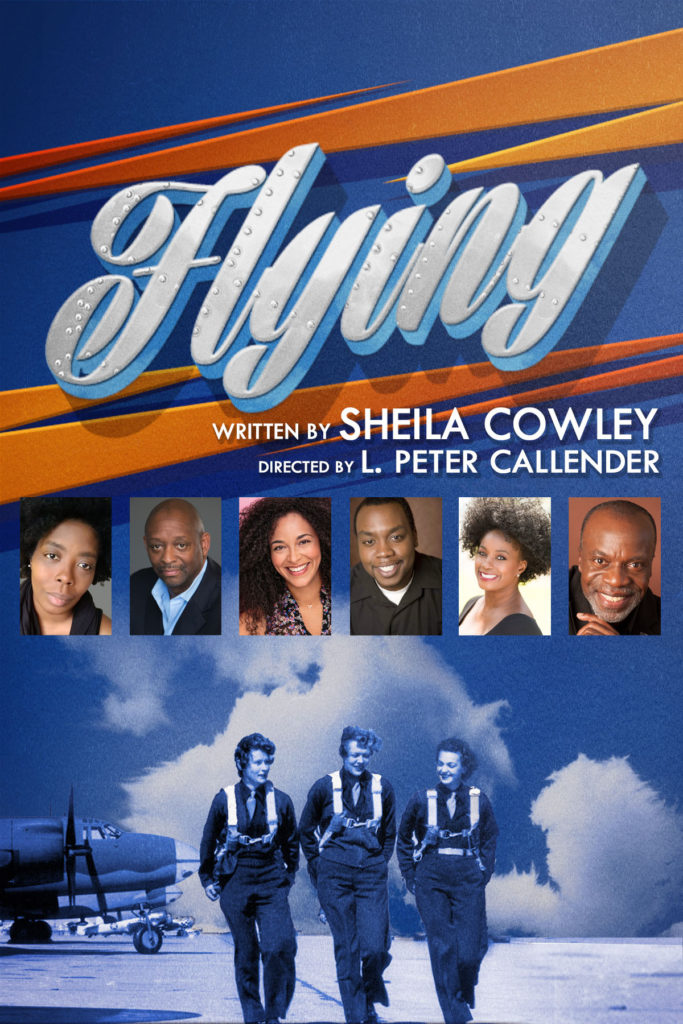 The aftermath of war and the tiny, daily acts of heroism that never earn a medal. An online performance by Tampa Repertory Theatre, directed by L. Peter Callender.
This play was written from the start for diverse casting, knowing that's historically inaccurate. But I never want to write a play that only white actors can be in.
Black and Latinx actors have performed beautifully in readings in NYC, Chicago, Austin and Tampa. This marks the first time the entire cast will be actors of color. A benefit for Tampa Rep – tamparep.org/flying2020.
Tiny Plays by Telephone
for Kids and the Stressed-Out
May 17-June 4, 2020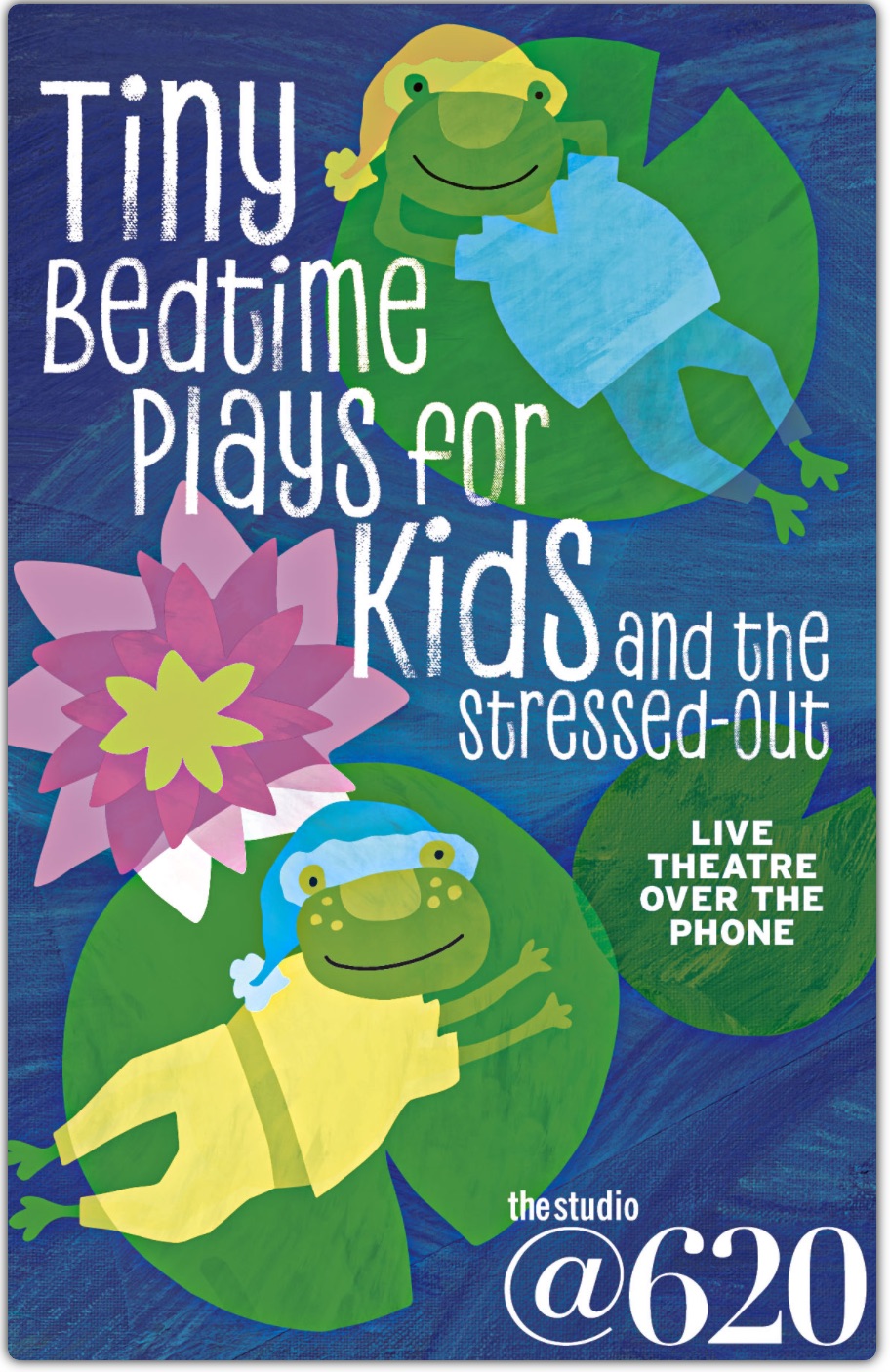 Works of audio imagination performed live on the telephone.
thestudioat620.org/events/tiny-bedtime-plays-for-kids-and-the-stressed-out
Flicker
May 28, 2020
City Theatre
Miami FL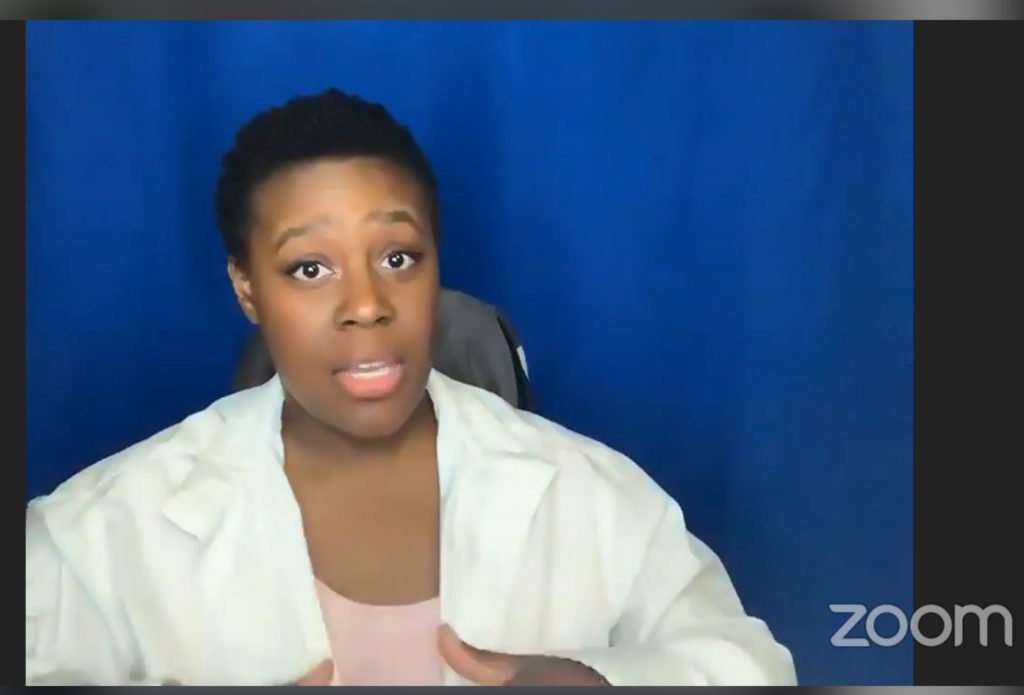 Featured in Virtual Shorts performed by Stephon Duncan, directed by Margaret Ledford.
Rewrite
May 27, 2020
Jersey City Theatre Center
Jersey City NJ
JCTC Virtual New Plays Festival
A screenwriter has spent her career killing the same actor over and over. Now that actor is asking her to rewrite his wife's very recent – and very real – death.
Wintery
When it isn't Christmas anymore.
Included in Gary Garrison's A Younger Ten: Writing the Ten-Minute Play, published Spring 2020.
Wordy
April 2020
a Zoom Play with Creative Clay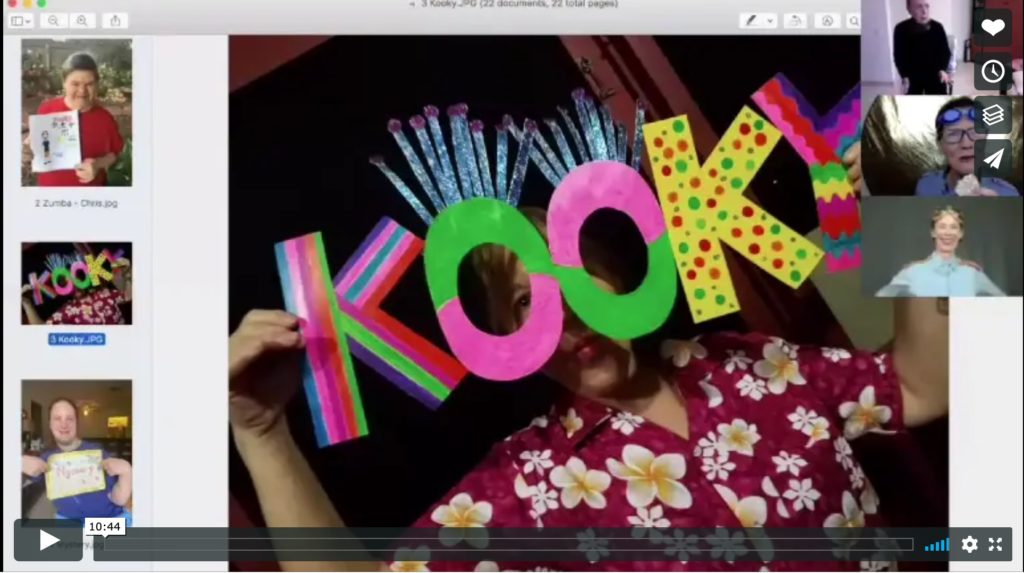 A short play based on the favorite words of Creative Clay's artists and staff.
Performed by Eugenie Bondurant and Mary Rachel Quinn, danced by Paula Kramer, directed by Jim Rayfield, with artwork by Creative Clay and post-production by Eugenie Bondurant.