Dance, Theatre and Science 
A thrilling collaboration with choreographers Helen Hansen French and Paula Kramer, actors Eugenie Bondurant and Chris Rutherford, dancers Helen Hansen French, Alex Jones, Erin Cardinal, Brian Fidalgo II and viola player A.J. Vaughan, on a dance-theatre sequence inspired by science and commissioned by Creative Loafing Tampa for the GASP! Fringe Festival on March 16, 2018 at the Tampa Museum of Art. Three gorgeous performances, a reprise the next week at The Studio@620 in St. Petersburg and a thoroughly fulfilling experience.
Photography by Tom Kramer, except where noted.
Thank you to Ned Averill-Snell for catching our 2018 performance at the Museum of Fine Arts St. Petersburg on video. The sound does get better as it goes along! You can find the words here.
October 26, 2022
Online with Back Porch Theater
The amazing Miranda Jonte shared a beautiful, joyful and funny performance of Tidal Pulls – the Water section from Air-Earth-Fire-Water.
Cheers to her terrific Back Porch Theater series! She's doing wonderful work with a wide range of playwrights, a privilege to be included.
You can enjoy the video here.
October 12, 2022
Online with Back Porch Theater
A wonderful performance by Miranda Jonte and Back Porch Theater of Flicker, the Fire section from Air-Earth-Fire-Water – and in such a lovely nighttime setting!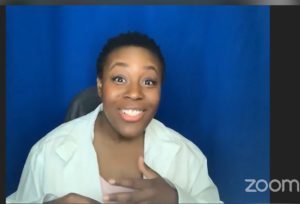 Flicker, the Fire section, was featured in City Theatre Miami's Virtual Shorts on May 28, 2020 – performed by Stephon Duncan, directed by Margaret Ledford.
Airborne, the Air section, was published in The Uncommon Grackle in December 2020.
So glad to be part of the St Pete Arts Alliance's annual SPF Festival, with a free performance of Air-Earth-Fire-Water on the steps of the Museum of Fine Arts, Thursday, October 25 at 5:30 and 6:30 p.m. With actors Eugenie Bondurant and Ned Averill-Snell, dancers Helen Hansen French, Alex Jones, Brian Fidalgo and Samantha Miller, and viola player A.J. Vaughan.
The rehearsal process was a beautiful adventure, with the script as a starting point and everyone's ideas helping to build a spectacular, funny and moving performance.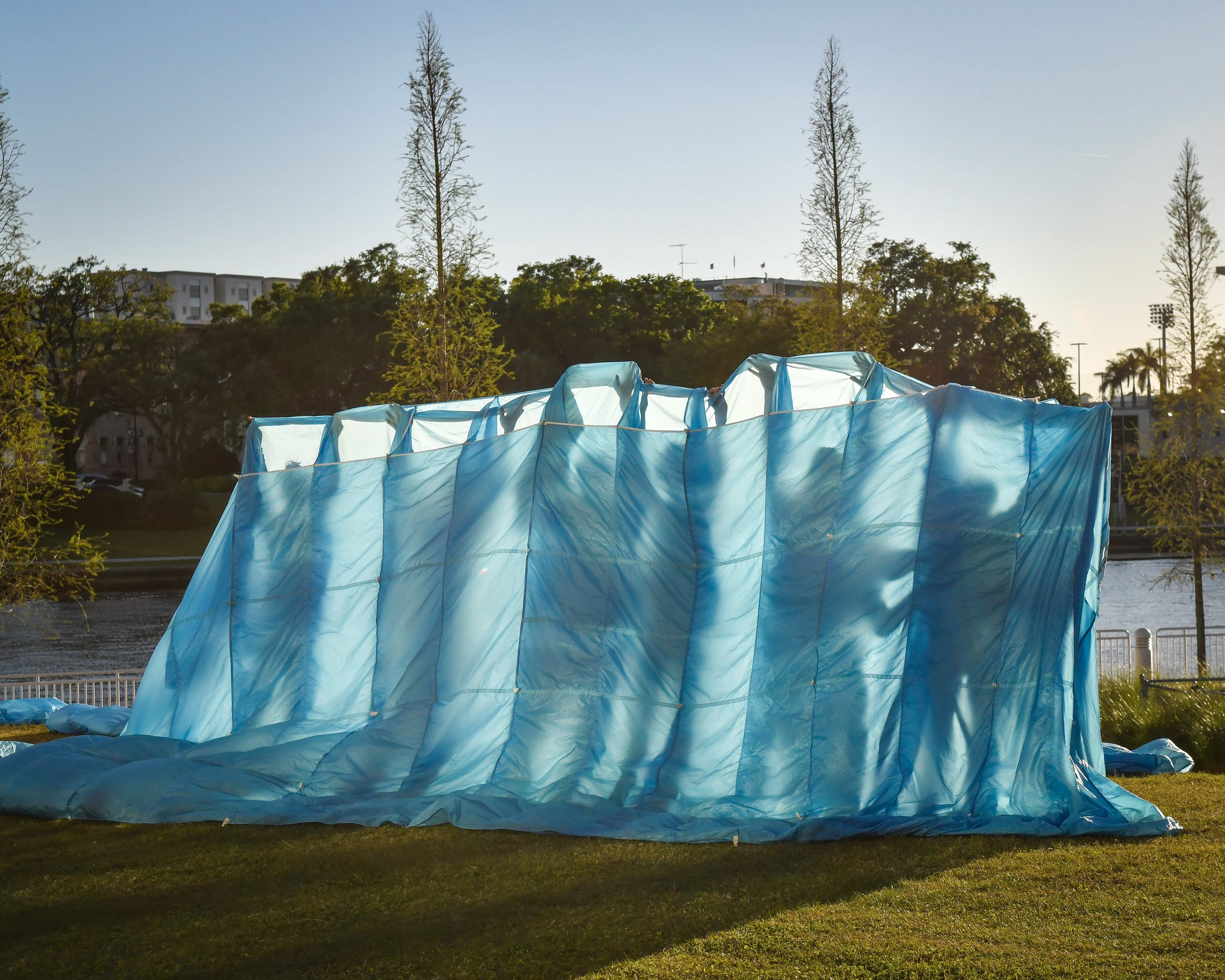 Air. . . Airborne
A scientist who studies movement imagines flying while stuck in traffic.
Earth. . . Physics Boogie
A professor livens up her class by using dance to illustrate the principles of physics.
Fire. . . Flicker
A quantum physicist muses on the routine unpredictability of life and love.
Water. . . Tidal Pulls
A tidal biologist wading in the shallows feels the pull of distant stars.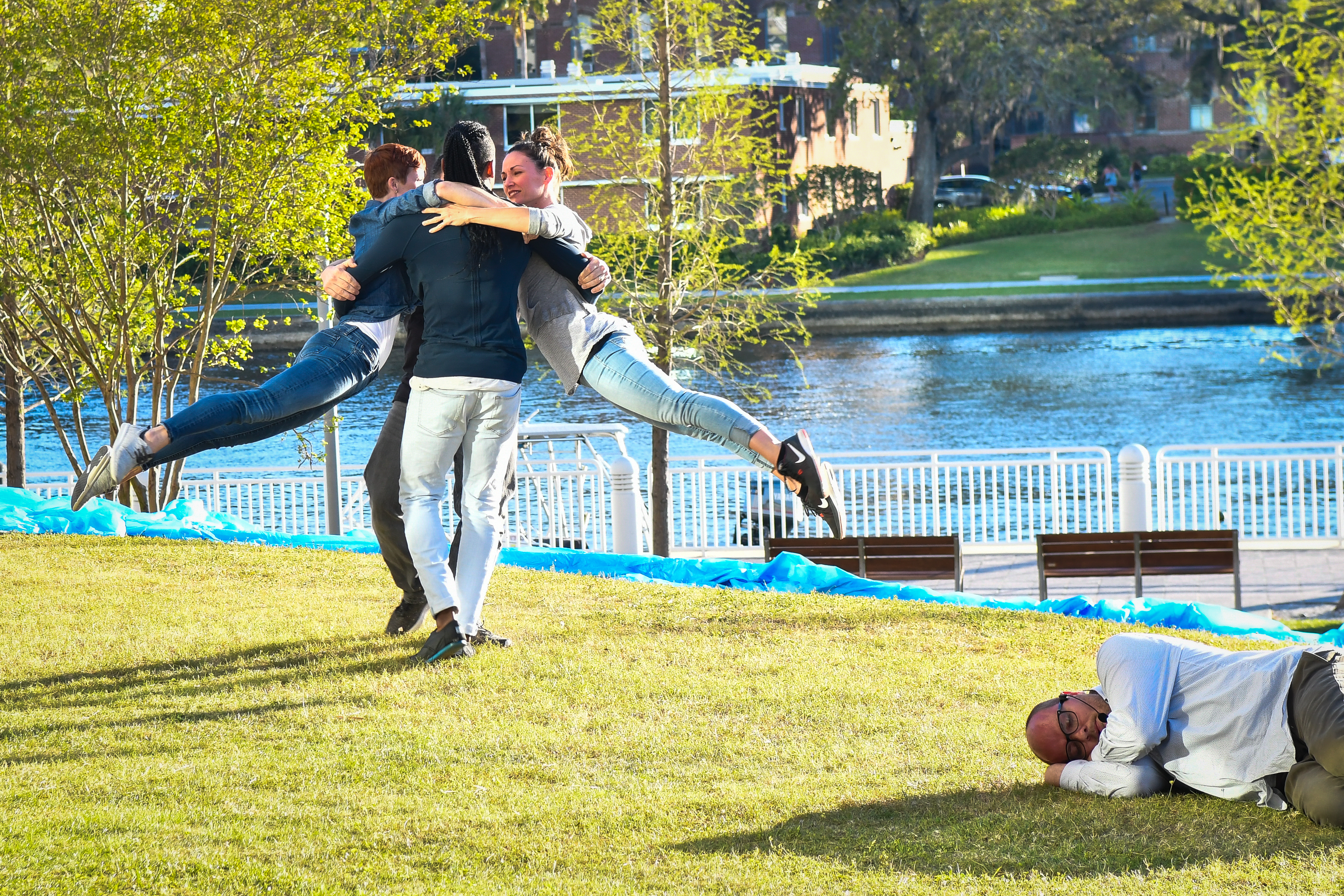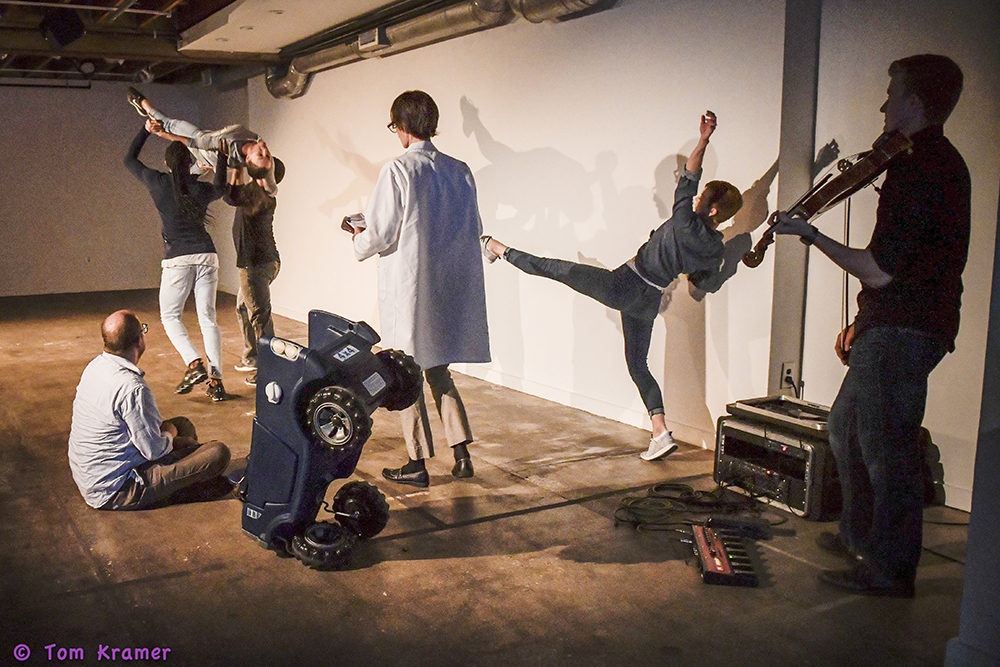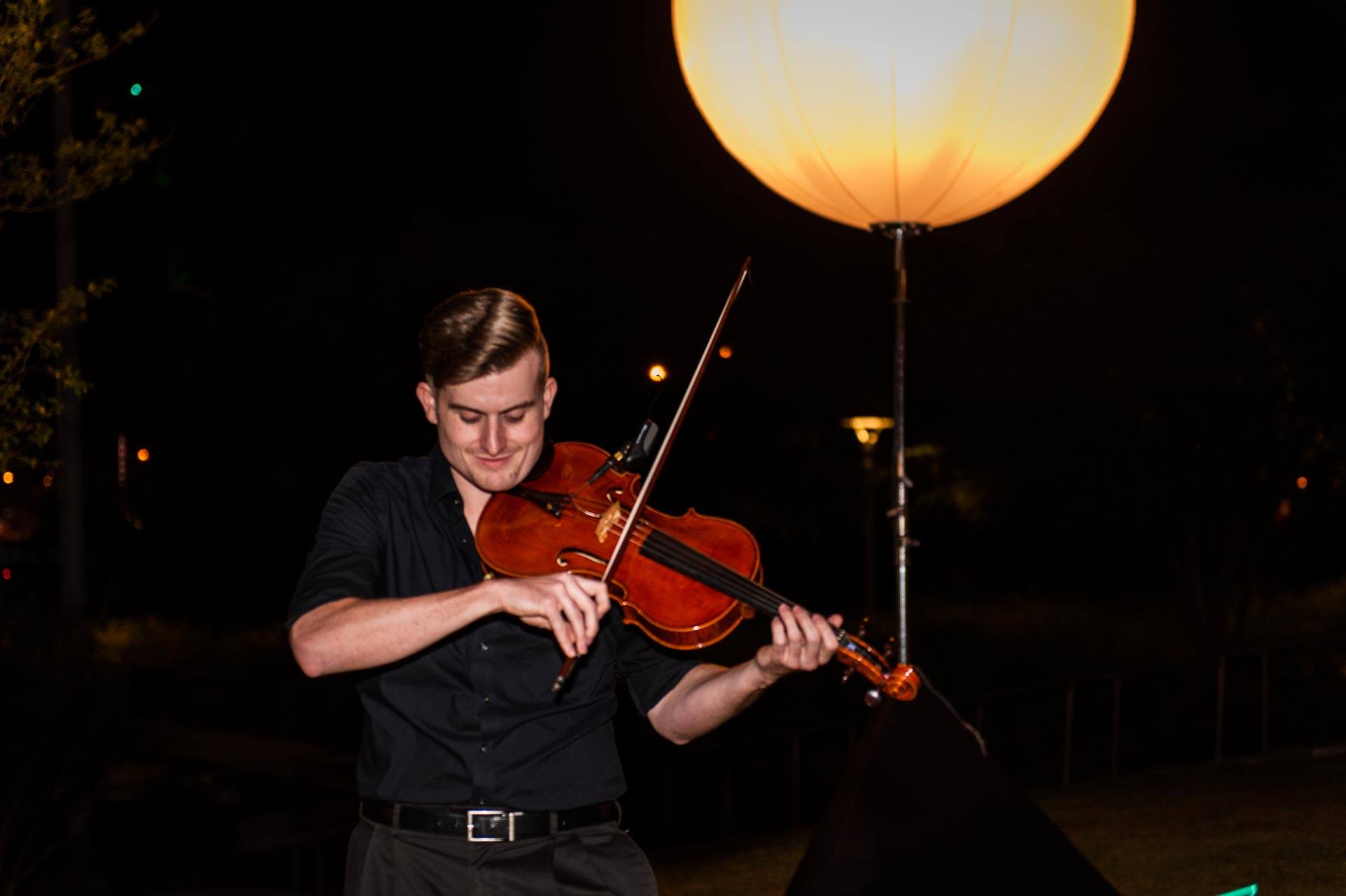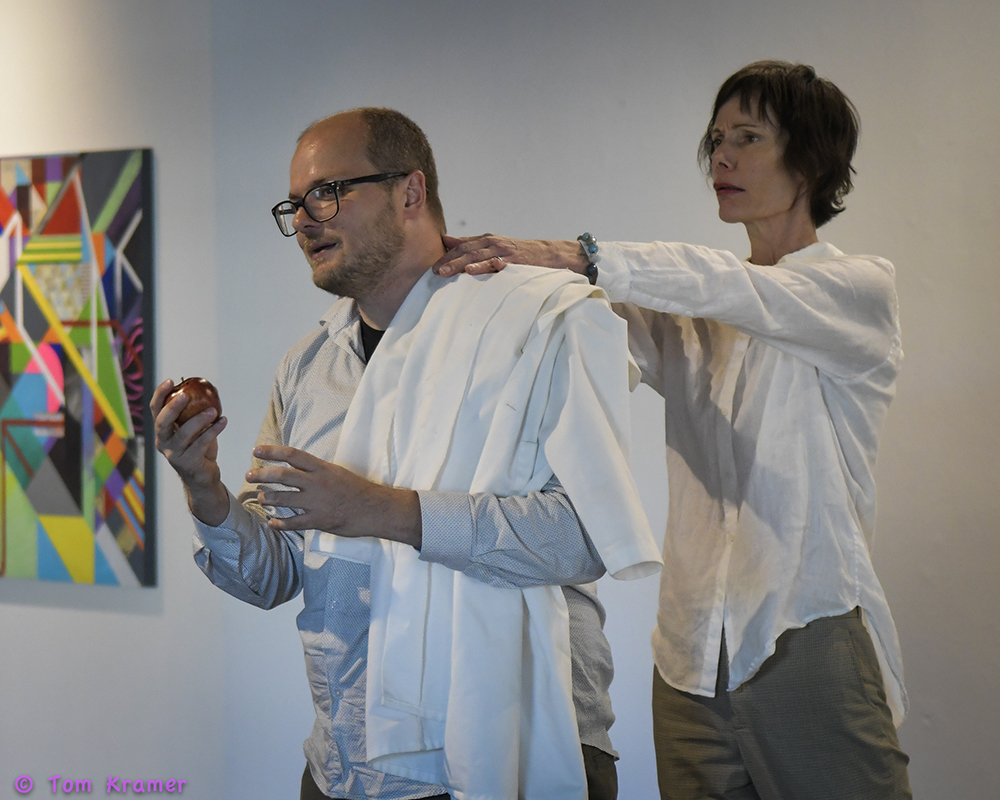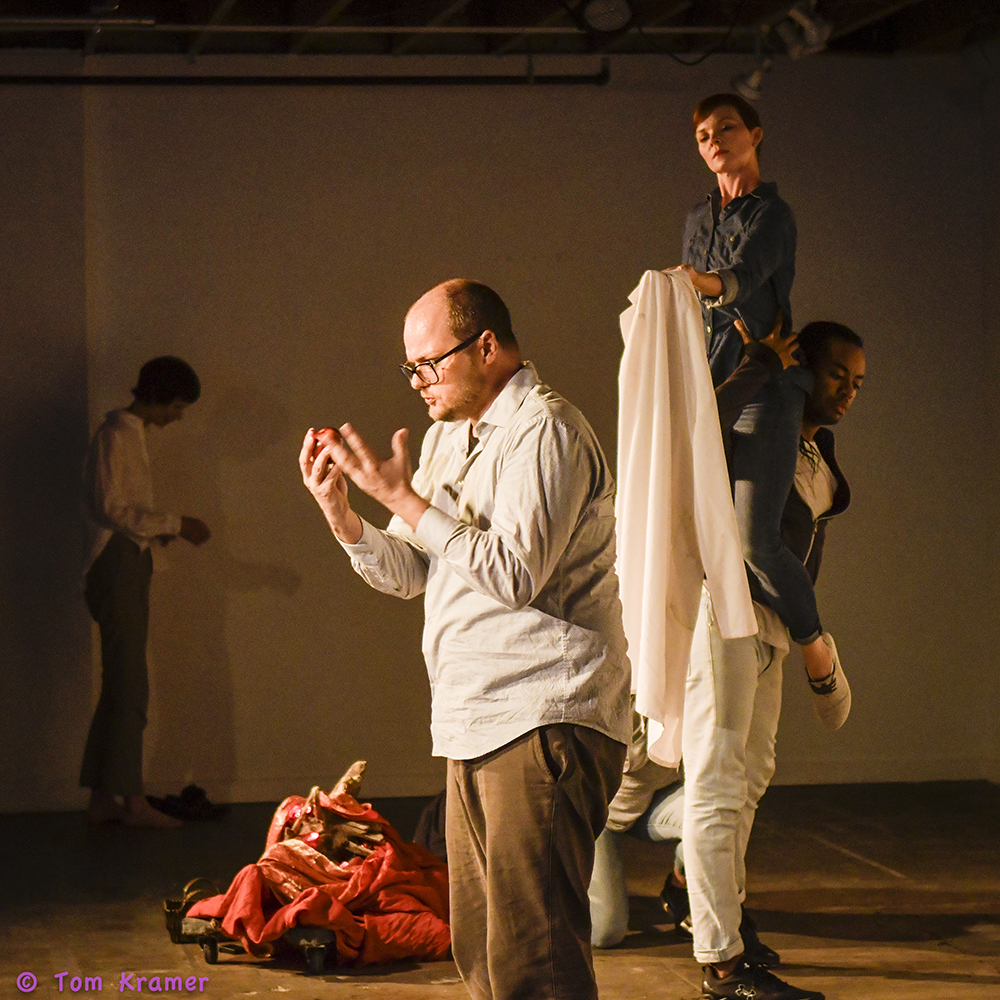 Proud that our first table read was part of International Women's
Voices Day 2018, with an age range from 6 months to 82.
Photography by Tom Kramer