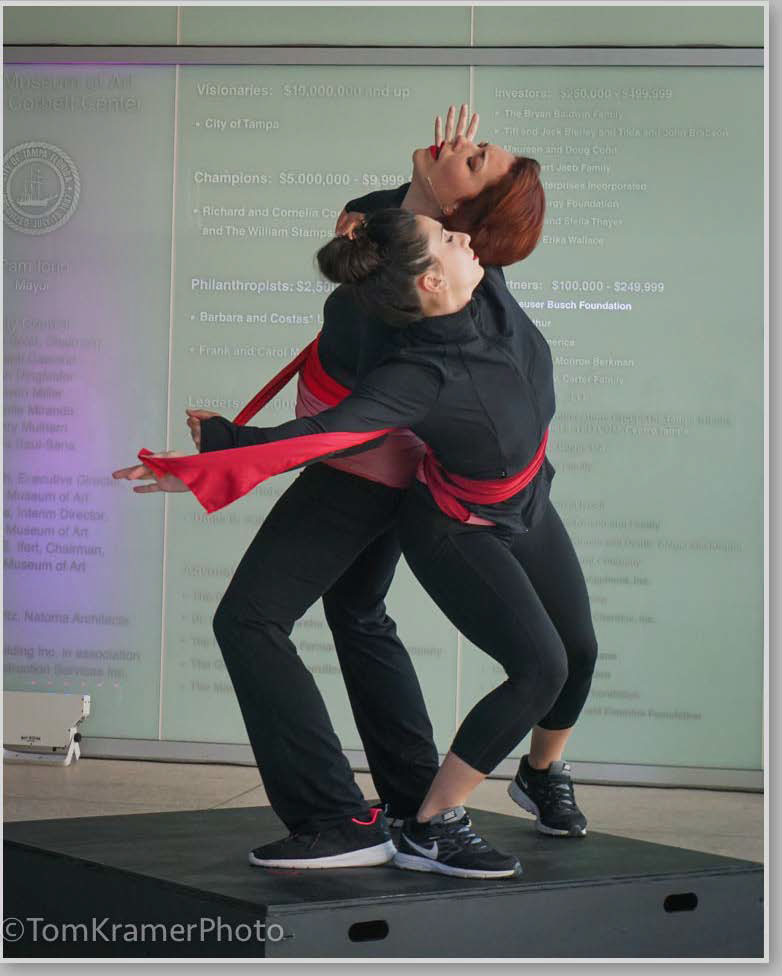 A collaboration with dancer-choreographer Paula Kramer, featuring actor Becca McCoy and dancer Crystal DelGiudice. Check out the incredible video preview.
A woman on a cliff has to decide whether to take the helicopter down with her injured boyfriend – or jump off with her parachute, the whole reason that she struggled up there in the first place.
Commissioned by Creative Loafing Tampa for the Gasparilla Fringe Festival, inspired by Krystle Wright's photograph, "Freefall, Michael Tomchek Leaps Off Castleton Tower (400ft) as fellow BASE Jumpers Look On, Castle Valley, Utah."
Opened the GASP! Gasparilla Fringe Festival on March 31, 2017 at the Tampa Museum of Art.
Color photos by Tom Kramer, black and white by Video Shampoo for Creative Loafing.