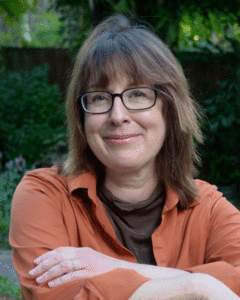 Sheila Cowley is a playwright and audio producer whose work embraces other artforms – creating theatre that celebrates voice, movement, sound and visual art. It's theatre that asks big questions – about gender roles and family, and tiny daily acts of heroism.
"While voice is what drew me to theatre, I'm increasingly inspired by the ways that stories can be told without words, and often need to be.
"I thrive on collaborative energy and strive to give life to stories that live fully onstage, where poetic reality can find a way to ignite.
"My plays focus on the tensions underneath the masks we wear. My work explores gender pressures, gender role reversals and the ever-changing parts we play as families shift due to marriage, death and divorce.
"But if I can explore all that with dance and circus, all the better."