It can be teatime whenever it has to be.   Anyone can be a garden when you need it.
Honored to be chosen for the Association of Theatre in Higher Education's New Play Development Workshop 2017.  So wonderful to work with director Pam Pepper, dramaturg Norman Bert, scenographer Dahlia Al-Habieli and our cast, Susie DeVore, Jasmine Dawn Fullmer and Robin Stone.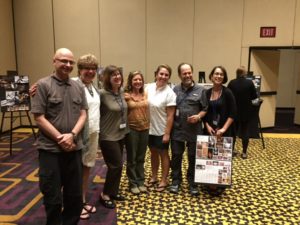 Shortlisted for the Short & Sweet Festivals in Queensland, Kolkata, Hollywood, Auckland and Sydney 2017.
Workshopped in St. Petersburg FL on April 6, 2016. With Eugenie Bondurant, Vickie Daignault, Johanna Griese and Lisa Powers Tricomi.
Thank you to Rebecca Abaffy for the thoughtful feedback.