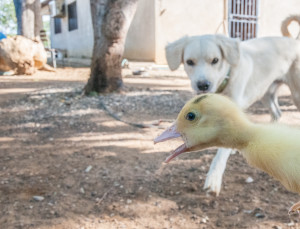 A duck, a dog and a girl with a sword.
Live radio play commissioned by WMNF, commissioned for the Tampa Repertory Theatre and performed Saturday July 19, 2014 at the Glazer Children's Museum in downtown Tampa.
With Gi Young Sung, C. David Frankel, Matthew Frankel and Fanni Green. Sound effects by Matt Cowley, with special manual effects constructed by Will Perkins.