All the ways that scientists and artists struggle with the same questions. And the ways that brainy women struggle.
The Burlesque Astronomy Play is focused on the challenges that women face when balancing career and femininity. The script celebrates the vibrant interplay between scientific and artistic exploration – with dance, visual art, astronomy and science magic.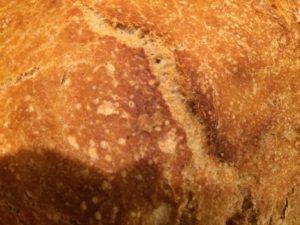 So fortunate that The Burlesque Astronomy Play will be featured in Phoenix Theatre's Festival of New American Theatre 2018, with a weeklong workshop and two staged readings, March 9-10 in Phoenix AZ.
Many thanks to Tanuja Jagernauth and the wonderful dramaturg Dana Lynn Formby for a very helpful reading at Chicago Dramatists in March 2017, as part of their First Draft series. And cheers to Dolores J. Diaz, Pat Curtis, Adam Hurst and Dennis Skinner.
Huge thanks for so many ideas and so much inspiration to scenic designer Lea Umberger and her Spring 2017 class at the University of South Florida. Wonderful work by Jayce Bertucelli, Regina Bohlen, Rachel Burt, Breanne Goodman, Lana Harley, Britney Remy and Sarah York.
This script had a workshop reading in St. Petersburg FL on May 1, 2016. With Vickie Daignault, Becca McCoy, Lisa Powers Tricomi and Jim Wicker.
This script had a first reading in St. Petersburg FL on October 13, 2015. With Eugenie Bondurant, Becca McCoy and Jim Wicker.
Many thanks to dramaturg Dana Lynn Formby of the Chicago Dramatists Script Lab. And to Dave Waterman of the University of South Florida Contemporary Art Museum for surprising shades of red and artistic seduction lines.
Finalist, The Bechdel Group NYC, Winter-Spring Reading Series. Semi-finalist, March Forth Productions NY's Summer Reading Series 2015.